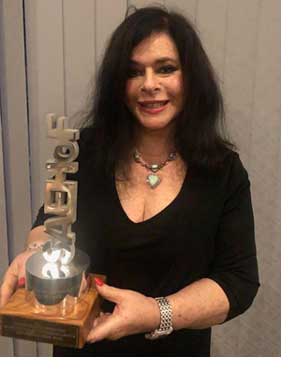 Dorianne Weil  is arguably South Africa's most well loved and respected clinical and organizational psychologist. Affectionately called "Dr D", she is renowned for her live radio, tv and on-line talk shows and podcasts where as a media psychologist she addresses a broad spectrum of current issue, life challenging, relationship and self-development topics.
Trained at the University of the Witwatersrand, Harvard Medical School and Boston College, Dorianne is a Clinical and Organisational psychologist with extensive experience in hospital, private and corporate practice and also specialises is mediation, executive coaching and workshop facilitation.
Known as a dynamic, knowledgeable and life changing speaker Dorianne addresses audiences and facilitates groups, both in person and virtually, across the globe. She serves as Africa regional board member for  Young Presidents Organisation and World Presidents and as education chair  where her programmes won the Best of the Best Education Award.  Africa.  She also serves as Africa regional chair of the Business Professional Spouse Partner Network. Dorianne is a member of the International Women's Forum (IWF) and regularly addresses IWF audiences both globally and within South Africa.  She is a Trustee for the Tomorrow Trust, educating and sustaining aids orphans. 
Dorianne's awards and accolades include South Africa's Most Influential Women Lifetime Achiever in Business and Government award, the ABSA Jewish Achiever Cyril Harris Humanitarian award, the International Rotary Paul Harris award and was a finalist for The Business Women's Association award.